How to order a Custom-made wall Art :
1. Tells us the design,size and color (please refer to our color chart as below).
2. To get better effect, please provide the picture of the wall which you want to paste the wall art.
3. E-mail your information as below to amy7449768@yahoo.com
Your Name :
Address :
Contact NO:
E-mail :
Code of the Wall Art and color :
Size Of the Wall :
Size Of the Wall Art :
Attach Picture of the wall.
B02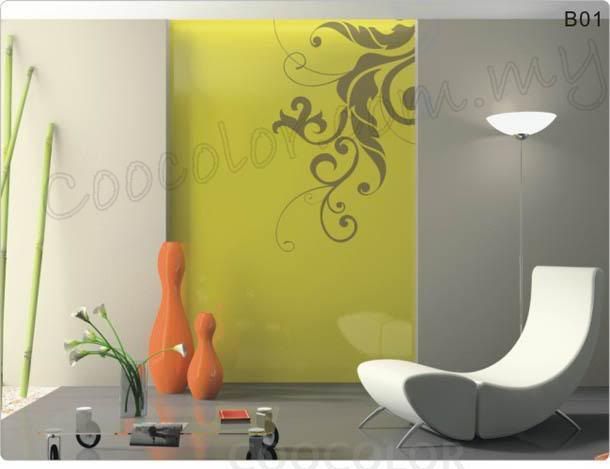 B01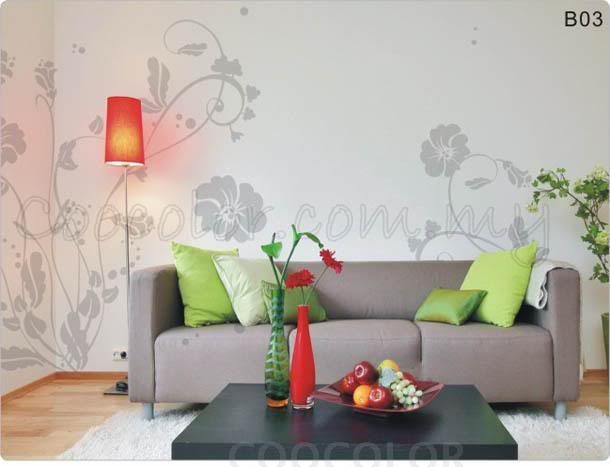 B03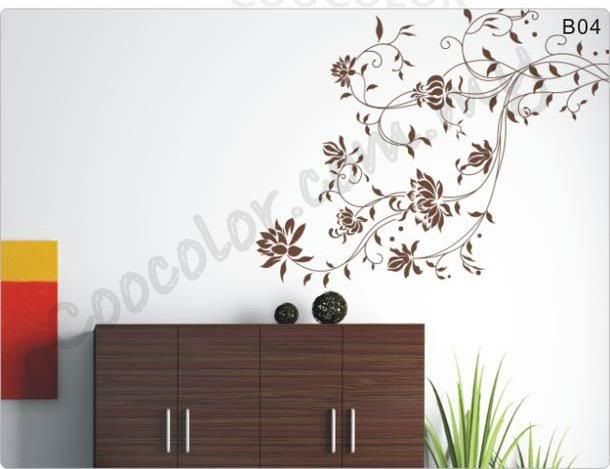 B04
B05
Price for size 100cm(W) x 65cm(H) = RM69
B06
Our designers will design according your information and sent a drawing to you.
Its take around 4~7 working days to deliver the wall art after confirmation.